Michael J. Weickert, Ph.D.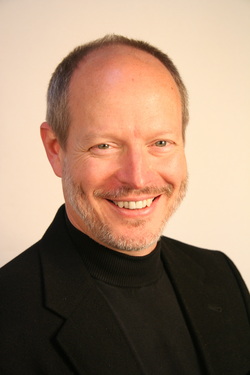 Michael Weickert has extensive experience as a CEO, business and product development executive and entrepreneurial leader in biotechnology, drug delivery and pharmaceuticals, including raising capital and establishing and maintaining business partnerships. He has led new ventures ranging from internal initiatives at public companies to fresh startups. He prepared dozens of business plans and worked with Business Development teams to partner programs in the US and internationally (Japan, Germany, United Kingdom, Switzerland, Italy, and Israel). He has driven pharmaceutical product development through all clinical phases and engaged with the FDA and EMEA on regulatory requirements, Orphan Drug and Fast Track designations.

Dr. Weickert is former CEO and President of Sonescence, Inc., a drug delivery company developing breakthrough treatments for infected wounds. He was also co-founder, Chairman of the Board, President and Chief Executive Officer of S.E.A. Medical Systems. He was Chief Business Officer at Corium International, Inc. an established transdermal drug delivery company, and StrataGent Life Sciences, Inc., a drug delivery startup, where he managed marketing, business development and finance and worked on the merger of the two companies.

During his career, Dr. Weickert personally initiated and negotiated Seed through Series C investment rounds and partnerships worth more than $175 Million. He has also participated in the formation of several businesses that achieved successful exits. While at Nektar Therapeutics, Dr. Weickert created an anti-infectives business unit that placed four products in development and formed the core of the $115M pulmonary business acquisition by Novartis in 2008. He also led Portfolio Management, New Product Planning, Product Marketing, Project Management and Product Development at a variety of companies.

Dr. Weickert has a Ph.D. in Genetics from the University of Wisconsin and worked at the National Cancer Institute at NIH before joining industry 24 years ago.

---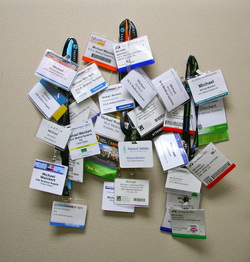 Commercial strategy architect and company leader:
Grew SEA Medical from inception to 26 employees and $5M in revenue.

For SEA Medical, raised seed through Series B funding and signed two strategic deals.

In less than one month, prepared business plan for startup founded by Nobel Prize winning scientist.

Developed product strategy and selected products for four Medical Device and Biotechnology Drug Delivery companies.

Created new businesses – initiated Anti-infectives Business Unit at Nektar with four products in development - several were part of 2008 $115M Novartis transaction.

Successful product development leader:
Led Product Development and Project Management functions at two startups.

Led flagship proprietary products in development at Nektar, directing clinical, regulatory and CMC activities and leading all regulatory interactions with FDA and EMEA.

Led development teams at 4 different companies for products from preclinical stage through NDA.

Managed product development partnerships at Nektar with Biogen and Enzon.

Business and scientific communicator:
"Best Presenter" out of 81 companies participating in the 13th annual New York Venture Summit, 2013

Presented Nektar's first proprietary product to analysts and investors, NYC, 2005.

One month after forming company, prepared and presented business plan at an international competition winning best Biotech company and First Runner-up overall.

22 peer-reviewed scientific publications authored or co-authored.

31 presentations at national and international meetings on Program Management, Finance and R&D

Co-Chaired 2001 Project Management and Finance DIA Workshop, Ft. Lauderdale, FL. Presented the highest rated peer presentation at the 2000 Project Management and Finance DIA Workshop.

Wrote, co-wrote or edited numerous regulatory documents including US and EU orphan drug applications (both granted), waivers (granted), Fast Track application (granted), pre-meeting packages.
---